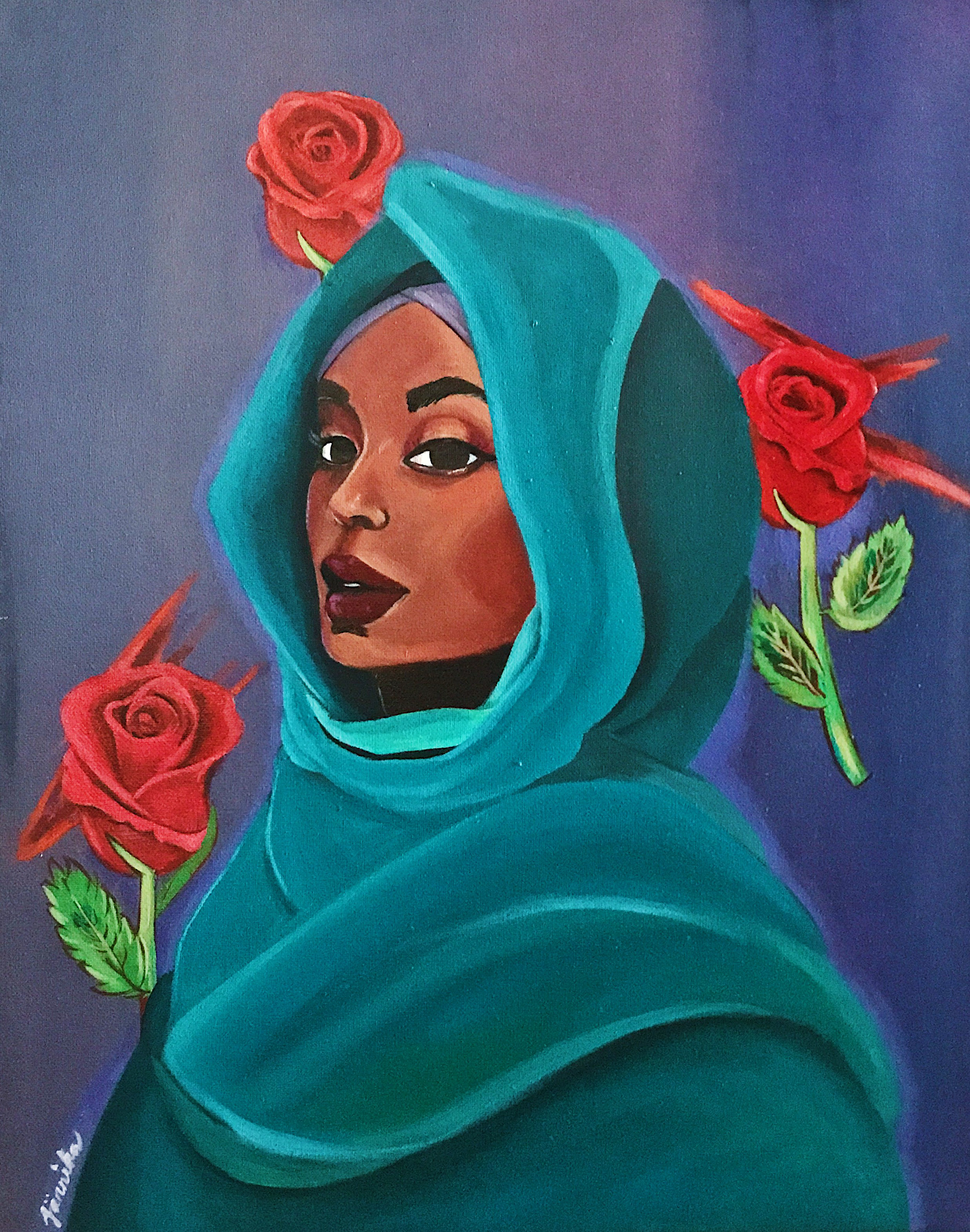 "Hidden Behind"
16x20 Inch - Boxed Canvas
Finished with Satin Varnish

My life is hidden, behind and beneath. 
My life is hidden like the tunnels under my feet. 
Who can know, the beauty that I hide.. 
Unless I let her loose and let someone inside. 
My heart is ready, yet my feelings sometime falter. 
Through thick and thin I will release my love upon the altar. 
This life I've been given, must longer be hidden behind. 
I was not meant to be a shadow, but instead to shine.