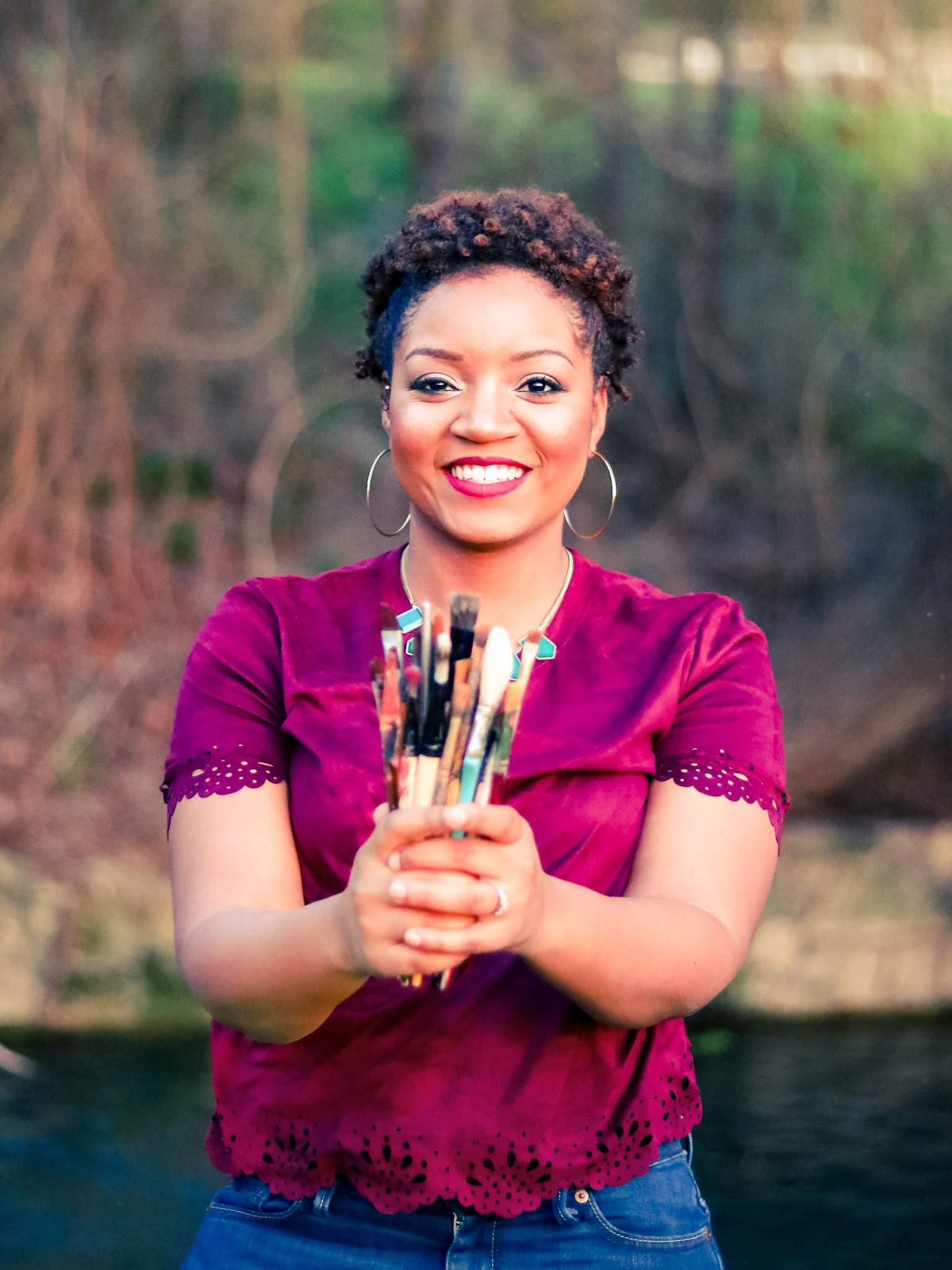 Hi! My name is Jannika Pipkins. 
And I am passionate about ALL things creative. I especially love bringing [your] creative ideas to life through painting and graphic design.
I have been painting for over 6 years and creating graphic design solutions for small businesses and companies for a bit over 4 years. 
Well, in 2010 I was in school pursing a degree in a major I was not passionate about. I got connected to a great mentor who encouraged me to pursue my love for art. I began painting and creating daily, and sharing my work as a means of expression.
3 months later I sold my first painting! 
One year after that I created a platform to extend my creative business and many people began to inquire about my work. I was shocked and excited all at once. 
I designed Theos Art and Design Co. for those who admire art and creativity. I also felt the need to create design solutions for organizations and small businesses. My journey has just begun, and I am excited for the future.
Now I hope to give my art away to others with a desire that it will inspire and nuture other creatives to pursue their dreams and never give up.
Now that you've gotten to know me, I'd love to talk to you!
Stop by and say HELLO on any of my Social media platforms!